Baseball > Caps, Visors, & Headwear >

[

x

]

Caps >

[

x

]

Men >

[

x

]

Red >

[

x

]

Pacific Headwear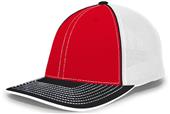 Pacific Headwear 404M Trucker Mesh Baseball Caps [E26588]
$7.29-$10.89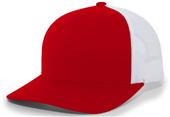 Pacific Headwear 104C Trucker Mesh Baseball Caps [E56593]
$4.49-$7.19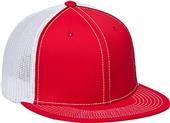 Pacific Headwear D-Series Fitted Trucker Mesh Caps [E107657]
$7.29-$10.89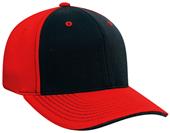 Pacific Headwear 398F M2 Contrast Baseball Caps [E26578]
$7.39-$10.99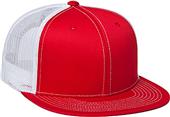 Pacific Headwear D-Series 4D3 Trucker Mesh Caps [E107656]
$6.19-$9.79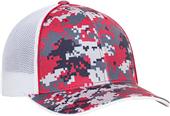 Pacific Headwear Pro-Model Digi Camo Trucker Caps [E107668]
$12.39-$14.59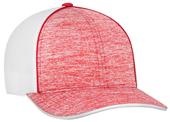 Pacific Headwear Aggressive Heather Trucker Cap [E113272]
$9.19-$13.09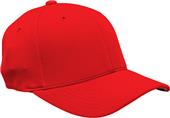 Pacific Headwear 498F M2 Baseball Caps [E26581]
$7.29-$10.89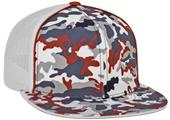 Pacific Headwear Glamo D-Series Trucker Cap [E113279]
$12.59-$14.79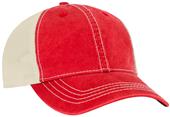 Pacific Headwear V67 Vintage Trucker Mesh Caps [E27889]
$4.79-$7.69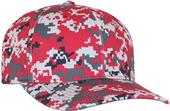 Pacific Headwear Pro-Model Performance Digi Camo [E107670]
$12.39-$14.59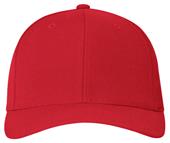 Pacific Headwear 801F Pro Wool Baseball Caps [E27701]
$7.19-$10.79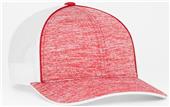 Pacific Headwear Aggressive Heather Mesh Cap [E113275]
$10.09-$11.29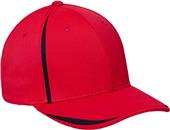 Pacific Headwear M3 Performance Caps [E107660]
$10.79-$12.09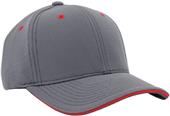 Pacific Headwear M2 Sandwich Baseball Cap [E56501]
$7.59-$10.99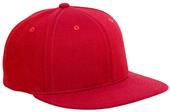 Pacific Headwear 8D5 D-Series A/C2 Baseball Caps [E26563]
$7.69-$11.09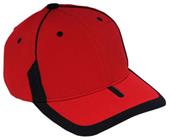 Pacific Headwear 698F M2 Sideline Baseball Caps [E26575]
$7.69-$11.19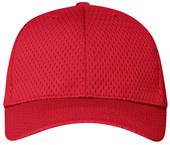 Pacific Headwear 808M Coolport Mesh Baseball Caps [E27721]
$5.69-$9.29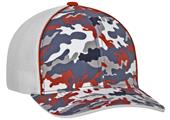 Pacific Headwear Glamo Mesh Trucker Cap [E113273]
$12.59-$14.79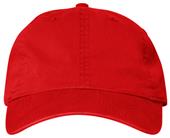 Pacific Headwear V57 Adjustable Vintage Caps [E27845]
$4.29-$6.89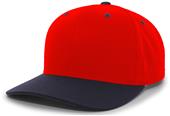 Pacific Headwear 302C Cotton-Poly Baseball Caps [E27718]
$3.89-$6.19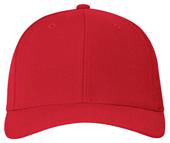 Pacific Headwear 430C Pro Twill Baseball Caps [E27720]
$5.79-$6.69
Pacific Headwear Manta Ray Boonie Hat [E113282]
$15.19-$17.69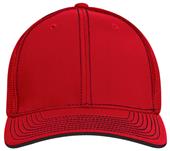 Pacific Headwear 355M Trucker Mesh Baseball Caps [E27729]
$4.89-$7.79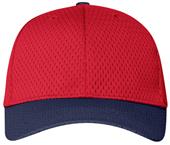 Pacific Headwear 805M Coolport Mesh Baseball Caps [E27722]
$4.59-$7.39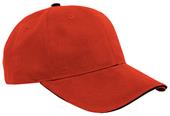 Pacific Headwear 121C Brushed Twill Baseball Caps [E26556]
$3.99-$6.49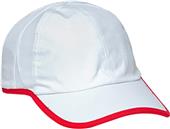 Pacific Headwear Lite Series Running Caps [E107685]
$9.69-$10.19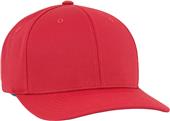 Pacific Headwear F3 Performance Caps [E107662]
$10.59-$11.89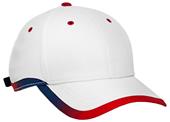 Pacific Headwear Lite Series Sublimated Color Caps [E107684]
$10.39-$11.59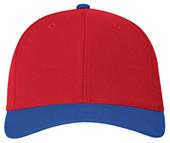 Pacific Headwear 705W Pro Wool Baseball Caps [E27707]
$6.19-$9.89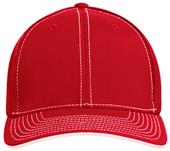 Pacific Headwear 455M Trucker Mesh Baseball Caps [E27737]
$5.79-$9.39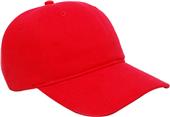 Pacific Headwear PE2 Velcro Backstrap Caps [E107705]
$3.49-$3.79
Pacific Headwear Active Sport Boonie Hat [E113281]
$15.19-$17.69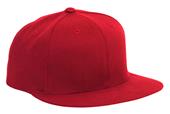 Pacific Headwear 7D5 D-Series Baseball Caps [E26566]
$6.49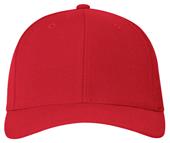 Pacific Headwear 298M M2 Baseball Caps [E27712]
$6.19-$9.79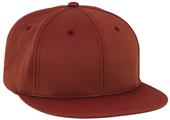 Pacific Headwear D-Series F3 Performance Cap [E113280]
$12.19-$14.39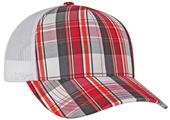 Pacific Headwear Plaid Trucker Mesh Cap [E113276]
$10.09-$11.29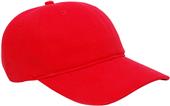 Pacific Headwear PE6 Adjustable Buckle Strap Caps [E107707]
$3.99-$4.29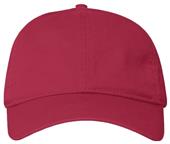 Pacific Headwear 350C Enzyme Washed Cotton Caps [E27814]
$4.79-$7.69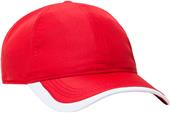 Pacific Headwear Lite Series Active Caps [E107687]
$9.29-$9.69
Baseball Cap Buying Guide
There's only one way to top off your baseball uniform and that's with a crisp, custom baseball cap. The iconic baseball cap does more than just identify your team, and shield your eyes from the sun. The one with just the right look, fit, and feel can set your team apart from the rest. Hopefully this information covers the most important bases in helping you to find the right baseball cap for your league or club.
What are the different styles of a baseball hat?
Baseball hats are available in many styles, from traditional to trendy. If you have one, it most likely falls into one of three general kinds: adjustable, flexible, and fitted baseball caps.
Adjustable baseball hats: The most common, one-size-fits-most cap for casual players and those who just like to throw a lid on when they head outdoors is the baseball hat featuring easy, adjustable straps. If you're one to wear your hair in a pony tail, you'll like how you can fit it through the hole in back. The adjustable baseball cap is affordable, yet contains all the features of your typical baseball cap such as curved bill, rounded crown, panels, and sweatband. They're made from a variety of materials from soft, 100-percent cotton, to crisp easy-care mesh. A great choice for leagues on a budget.
Flexible baseball hats: Flexible or "flex-fit" hats are baseball caps that stretch to fit the size of your head. They come in three general sizes, from extra small to extra large. Flexible baseball hats are comfortable, crisp-looking, and closure-free, providing the perfect fit without interrupting your game to re-adjust your cap. Flex-fit caps are typically constructed from six panels sewn together, and have many of the same features as an adjustable baseball cap, but without the strap in back. A little more expensive than the adjustable cap, but if you prefer a cap with a custom feel, you may find it worth it. We also carry a new type of flexible cap that has been very popular. It's called 'R-Flex' where the bill of the hat comes flat, and you shape it to your liking!
Fitted baseball hats: If you want a custom baseball cap tailored to your specific measurements, you might consider a fitted baseball cap. Such a cap consists of six to eight panels sewn together, and are available in a full range of sizes. Like the flexible cap, fitted baseball caps have all the features you love minus the adjustment straps.
There are a few things to consider when choosing the right baseball caps: style, function, purpose, quality, and care.
Style - There are different styles of baseball caps for different team personalities. From classic baseball caps, to wide-brimmed caps, to cool visors. The right choice will depend on such things as climate, your team look, and your budget.
Function - the brim of your cap isn't just a fashion statement, it's designed to protect your head and keep the sun out of your eyes. To maximize the hat's ability to do that, choose one that works for you. Some hats feature larger bills, others smaller. If you have team players who are prone to burning, you wouldn't want visors or caps with mesh crowns. A cap that offers maximum protection for the head and eyes will be a wise way to go.
Purpose - Are you looking for baseball caps for games, or practice? Are they for your fans? Carefully considering what purpose your caps will serve will help you identify whether you need ones that are more durable and functional, or simply keep the sun out of your eyes.
Quality - Decide what materials, style, and price range you prefer. Baseball caps are available in every kind of material, from polyester mesh to traditional wool, which will affect of course quality and therefore price.
Care - Washing instructions and other information should be on the label - be sure to read them.
Even adjustable, one-size-fits-all baseball caps come in different sizes. But whatever kind of baseball cap you're in the market for, you'll need to follow some general guidelines for choosing a cap that fits you correctly.
Size charts
To measure your correct hat size, wrap a fabric measuring tape completely around your head, keeping the tape just above your eyebrows and your ears. This is your measurement in inches. Below is a chart converting your head measurement to your approximate hat size. For the perfect fit, know your measurement and match it with the size on the label. Manufacturers and styles may vary.
Fitted:
Hat size
Inches
General size

---

6 1/2 to 7
20 3/8 to 22
Small to Medium
7 to 7 1/2
22 to 23 1/2
Medium to Large
7 1/2 to 8
23 1/2 to 25
Large to X-Large

Adjustable:
Hat size
General size

---

6 1/2 to 7
Small to Medium
7 to 7 7/8
Medium to Large

Flexible:
Hat size
General size

---

6 1/2 to 7
X-Small to Small
7 to 7 3/8
Small to Medium
7 3/8 to 7 3/4
Large to X-Large
Some general rules pertaining to baseball caps.
The baseball cap is considered part of the uniform
Players must wear identical hats
The uniform, which includes the cap, cannot be altered with a colored material
No part of the uniform, including the cap, can resemble the shape of a baseball
Offense players must wear a double ear-flap batting helmet while the ball is in play
What are the parts of a baseball cap?
A baseball cap consists of a crown, bill, eyelets, panels, button, and closure strap.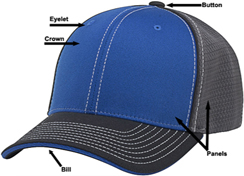 Crown - The "beanie" part of the cap that covers the top of the head. Crowns can be structured, meaning they contain stiff backings attached to the panels to help them hold their shape, or they can be soft.
Bill - Brim or visor of the baseball cap. Cardboard, stiff fabric such as TimTex or Buckram, and plastic have been used to construct the bill.
Eyelets - Small ventilation holes in the crown, reinforced by metal grommets or sewn edges.
Panels - Six to eight sections sewn together to form the beanie part of the cap
Button - The top point of the crown where the panels come together.
Sweatband - An absorbent strip of fabric bordering the inside edge of the baseball cap.
Closure - The strap in the back used for tightening and loosening an adjustable cap.
Lightly soiled hats should be wiped off with a damp cloth
Wipe the inside out after every game to remove sweat and dirt
Store in a cool dry place on a shelf or hat tree to maintain shape
Part of taking good care of your baseball cap is keeping it clean. You may be concerned about it bleeding, shrinking, or losing its shape - with good reason. Many of us have ruined our favorite baseball caps when we threw them in the laundry, only to retrieve them from the drier a few sizes too small. Or maybe the colors had run. Our hats weren't the same, and so we pitched them. Chalk it up to experience. If you're the kind of person who learns best by doing, then you're already ahead of the game. If not, learn from others.
The first bit of advice, read the care instructions attached to your cap. Most vintage baseball hats lack instruction labels because they were not required to have them. That has changed, so please read instructions carefully. Caps contain different materials and features, so the instructions are going to be your best friend when it comes to safely retrieving your cap from the washer and drier.
Compared to baseball caps of yesteryear, most newer ones are made from durable, machine-wash-friendly, colorfast materials. So your chances of wearing a clean cap that's still in great shape after a good washing are very good. Whereas brims used to be made of stiff cardboard, many are now made of materials that help keep their shape in the washing machine.
Heavily soiled caps can be pre-soaked in warm water and mild detergent
Pre-treat using a laundry stain remover
Wash with similar colors in cold water - do not bleach
Let air dry. To avoid fading, do not dry in direct sunlight
Wool caps are best hand-washed in cold water using mild detergent and air dried
How do I reshape the brim of a baseball cap?
There are fancy contraptions for shaping baseball cap bills, and there are cheap tricks that still work just as well. Here's one: moisten the bill. Place a softball under the rim of your cap and attach with a rubber binder to hold it in place. Others have used coffee cans and mason jars. Let it sit for a couple days. If your hat is new, you may have to repeat this procedure a few times. Some caps come with a flat bill that you can mold yourself.
Who wore the first baseball caps and when?
The first baseball caps were straw hats with wide brims, worn by the New York Knickerbockers in 1849. The first "traditional" baseball cap with a bill was worn by the Brooklyn Excelsiors in 1860.
Pacific Headwear Baseball Caps
Epic Sports, Save 20% to 40% on softball & baseball caps.