Baseball > Jerseys >

[

x

]

Closeout >

[

x

]

Customizable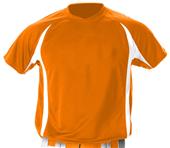 Alleson 506S Adult Gameday Short Sleeve Shirts CO [E15953]
$3.99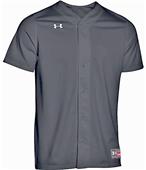 Under Armour Button Rundown Baseball Jerseys CO [E128373]
$7.99-$9.99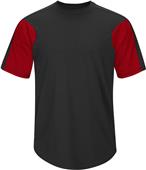 Majestic Premier Colorblocked Crew Baseball Jersey [E105979]
$2.99-$8.99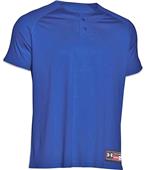 Under Armour Classic Henley Baseball Jerseys CO [E128371]
$2.99-$9.99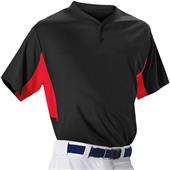 Alleson 506HC Adult Two Button Baseball Jerseys CO [E21854]
$1.99-$4.99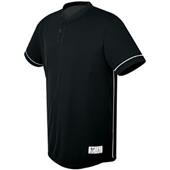 High Five Rush Two-Button Baseball Jersey-Closeout [E6949]
$3.99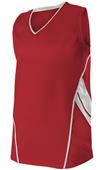 Alleson Women's/Girl's Multi-Sport Jersey-Closeout [E17317]
$0.49-$6.99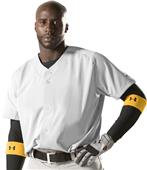 Under Armour Ignite Baseball Jersey-Closeout [E102157]
$6.99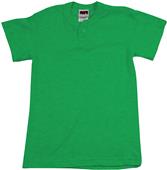 VKM Sports Youth 2 Button Baseball Jersey-Closeout [E107885]
$1.99-$3.99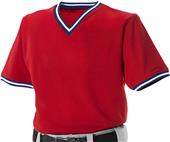 Alleson V-Neck Mesh Baseball Jerseys - Closeout [E15959]
$3.79-$4.99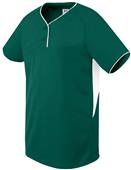 High Five Spirit Two-Button Jersey - Closeout [E29596]
$0.99-$5.99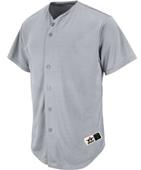 Alleson 6-Button Baseball Jerseys CO [E129012]
$3.99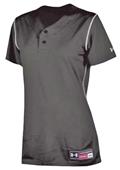 Under Armour Change-Up Henley Softball Jersey CO [E128383]
$6.99-$9.99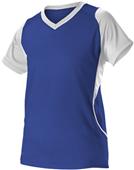 Alleson Women's/Girl's eXtreme Softball Jerseys CO [E79501]
$0.49-$5.99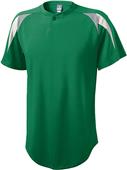 Holloway Contender Pin-Dot Baseball Jerseys CO [E72658]
$0.99-$4.99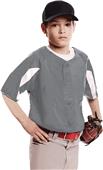 Under Armour Rally Faux Button Baseball Jersey CO [E118137]
$1.99-$8.99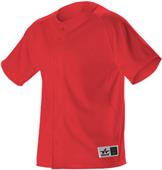 Alleson Womens Warp Knit Mesh Softball Jerseys [E93153]
$5.99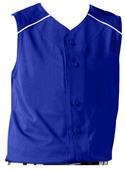 Under Armour Dugout Mesh Faux Vest Jersey - C/O [E106235]
$7.99-$9.99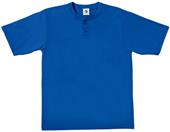 H5 Heavyweight 2-Button Baseball Jerseys-Closeout [E31244]
$3.79-$3.99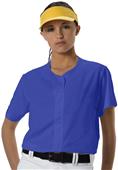 Alleson Women's Faux Front Softball Jerseys CO [E21812]
$2.99-$6.99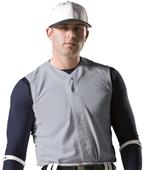 Under Armour Ignite Baseball Vest-Closeout [E102167]
$7.99-$8.99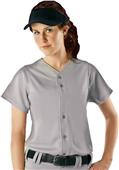 Alleson PROMLJW Women's Softball Jerseys CO [E16055]
$2.99-$5.99

Under Armour Womens One-Hop Softball Jersey CO [E128385]
$9.99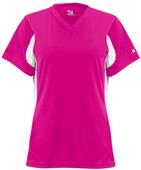 Badger Girls Rally V-Neck Softball Jersey-Closeout [E27016]
$0.99-$4.99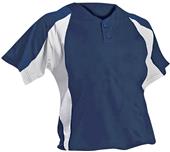 Under Armour Womens Henley Softball Jersey - CO [E121530]
$4.99-$9.99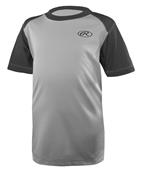 Rawlings Youth Contour Baseball Shirt-Closeout [E101965]
$0.99-$2.99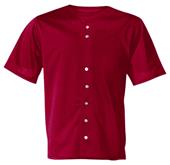 A4 Full Button S/S Youth Mesh Baseball Jersey CO [E4622]
$1.99-$4.99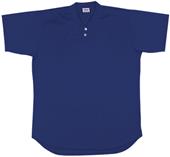 A4 2-Button Henley Baseball Jersey - Closeout [E4552]
$0.99-$3.99

Youth 2-Button Henley Baseball Jerseys-Closeout [E11191]
$1.99-$3.99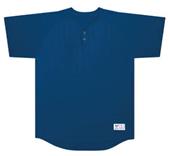 High 5 Shadow Stripe 2-Button Baseball Jerseys [E6947]
$0.99-$4.99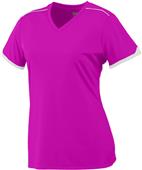 Augusta Sportswear Ladies'/Girls' Motion Jersey CO [E56891]
$2.99-$4.99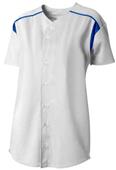 A4 Womens Full Button S/S Knit Softball Jerseys CO [E13244]
$1.99-$3.99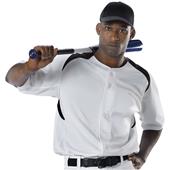 Alleson 527Y Youth Full Button Baseball Jerseys CO [E15928]
$0.49-$3.99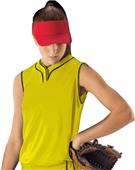 Alleson 506THW Women's Softball Jerseys - C/O [E16096]
$1.89-$5.99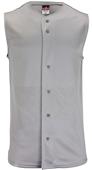 Alleson PROMLV Adult Full Button Baseball Vests CO [E15909]
$5.99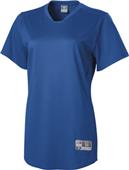 Holloway Ladies' Energy Softball Jerseys - C/O [E35135]
$4.99-$5.99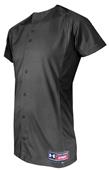 Under Armour Women's Faux Front Softball Jerseys [E102170]
$5.99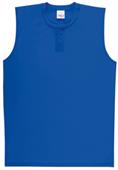 MESH Sleeveless 2-Button Baseball Jerseys-Closeout [E2238]
$0.89-$2.99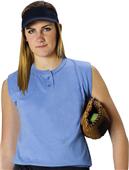 Alleson Women's Two Button Softball Jerseys CO [E16102]
$0.49-$3.99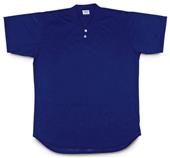 A4 2-Button Henley Youth Baseball Jersey CO [E4624]
$0.99-$2.99
Baseball Uniform Buying Guide
Nothing brings to mind America's favorite pastime like the iconic baseball uniform. But shopping for one may not be your favorite thing to do. The following answers to frequently asked questions about baseball uniforms are intended to provide you with a little information to help get your team off to a great start this season.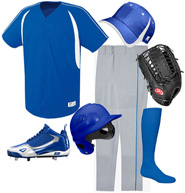 What does a baseball uniform consist of?
A baseball league uniform typically consists of a team baseball jersey and pants, baseball cap or helmet, baseball shoes, socks, and a baseball glove.
How do I shop for a baseball uniform?
Choose your team look. The first thing you need to do is decide what style best reflects your team. Ages of players, level of play, league, and other factors will need to be considered when choosing the right type of baseball uniform. Does your team want to look traditional, or trendy? Maybe your style just needs an update? Epic Sports has designs to suit every taste, from kick-back to current. Our custom uniform decorating software makes it easy and affordable to design your unique look right at your personal computer.
Know your budget. Epic offers affordable uniforms at competitive prices. Looking to save money? Choose one of our convenient uniform kits. Or fully customize from the top down. Whichever you choose, you won't find a better deal on just what you're looking for.
Know the rules for your league. The national governing bodies for baseball and softball provide rules and guidelines for uniforms and uniform decorating. However, minor league and club rules vary. General information about decorating uniforms can be found at our Resources page at the baseball menu. For specific regulations for your team, check with your league.
What kind of socks do I wear with my baseball uniform?

For many baseball teams, the socks are what give them their signature look. You need baseball stockings that not only look great but are durable, comfortable, and stay put. And at affordable prices, so you can stock up for the whole team! If your uniform calls for classic knee-highs, make sure they reach all the way up to the knee. If not, any athletic socks made for shin guards, such as soccer socks, should work. Good baseball socks will fit comfortably snug. Look for athletic socks that feature "stay up" ribbing, smooth toe seams, and cushioned soles for extra shock absorbency. You'll find them at Epic Sports! We carry a complete line of baseball socks from traditional crews, to eye-catching funkadelic knee-highs for that unique look.
Why do baseball players wear stirrups?
Baseball conjures up all kinds of images: hotdogs, pretzels, beer, the baseball diamond, pinstriped baseball jerseys and knickers, and of course signature team stockings. No sport is as synonymous with stirrups as baseball. When and where did the tradition begin? In the earliest days of baseball, when knickers had replaced full-length trousers, stockings became a way to distinguish one team from another. That opened the door to teams experimenting with all sorts of original stocking styles. In 1868, the Cincinnati Red Stockings made what players wore from the knees down a classic feature of the baseball uniform. By the 1880's, just about every team baseball uniform donned the knee high look. But what started stirrups?
According to Baseball Hall of Fame, stirrups date to the turn of the twentieth century. The story goes that around that time, dyes used in socks were not colorfast; in other words the colors ran, and if a player accidentally punctured himself with his baseball cleats, the toxic dye got into his system.
The stirrup was the answer. The feet were trimmed from a player's colored socks leaving only a strap under the arch of the foot. The stirrups were worn over a pair of white stockings, called "sanitaries". The new design provided an extra protective layer around the leg, while minimizing bulk in the shoes. The white stockings could be changed frequently, thus they were called "sanitary". Eventually, the stirrup loop grew longer - at one time the Chicago Cubs were required to wear four-inch-long loops to expose more of the white sock underneath. Thus began the classic stirrup look. Though dyes ceased to be a health concern, stirrups remained popular. They gave the knickered uniform an infectious look that lasted an entire century. The trend peaked in the 1990s, yielding to single-layered, solid-colored socks worn underneath ankle-length baseball pants. Some companies still manufacture stirrup socks for baseball and other sports.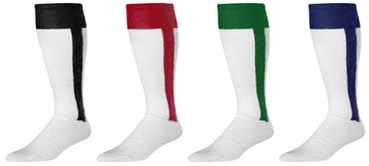 What are some rules for baseball and softball uniforms?
Rules for Baseball Uniforms (Source: 2012 Edition; Official Baseball Rules, published by MLB).
Uniforms must be identical in color, trim, style, and with six-inch numbers on the backs
Exposed undergarments must be of a uniform color for all team players
All players except for pitcher may bear numbers, letters, and insignia on sleeve of undershirt
Teams must have two sets of uniforms; white for home games, different color for road games
Sleeve lengths may vary per individual players so long as they are about the same length
Sleeves must not be ragged, frayed, or slit
No tape or material of a different color than the uniform can be attached to the uniform
No part of the uniform may imitate the shape of a baseball
No shoes with pointed spikes may be worn
No commercial patches or designs may be displayed on the uniform
Names of players may be displayed on jersey backs, as approved by the League president
Rules for Softball Uniforms (Source: Official Rules of Softball, published by ISF).
Team uniforms must be alike in color, trim, and style
Men must wear caps; for women, caps, headbands, and visors are optional. Caps must be alike for all members
Undershirts are not mandatory for all team members, but those worn must look alike
Team pants must be either all long or all short
Sliding pants are not mandatory but those worn must be alike, and not be ragged, frayed, or slit
Six-inch numbers must be worn on back of the baseball shirt; names may be worn on the back
Who invented baseball uniforms?
The first team to wear baseball uniforms was the Knickerbocker Base Ball Club of New York on April 4, 1849. The uniform consisted of a white flannel jersey, blue wool pants, and a straw hat. The uniform has certainly come a long way! In the late 1880s, classic striped uniforms became the norm among several Major League Baseball teams. By the new century, all major league teams were clad in what baseball connoisseurs now refer to as the classic baseball uniform.
Baseball Jerseys
Strike some great deals today on custom baseball jerseys for the whole team. Shopping for baseball team jerseys at Epic Sports, you'll save from 20 to 40 percent on authentic baseball jerseys from Champro, Badger, Mizuno, Wilson, and much more. From minor league to major league baseball jerseys, you'll find what the pros wear at our online store. Order your jersey plain, or give your team a signature look with personalized men baseball jerseys, or college baseball jerseys that you design using our easy, online customization tools right at your desktop. Shop Epic for all your discount baseball jerseys and complete custom uniform and accessories.